Donate and help us deliver RADICAL TRANSPARENCY

– Because YOU have the right to hear what YOUR elected officials are deciding in YOUR name. Democracy without transparency is impossible.
– Because what happened in Greece back in 2015 could happen again – anywhere in Europe.
– Because in the age of "fake news," correct, unfiltered information is the only way to counter centres of power and fend off propaganda.
– Because Brexit was largely propelled by the unacceptable decision-making process at the heart of the EU, and epic levels of misinformation. DiEM25's #Euroleaks is a service to democrats around the world.
– Because we as DiEM25 don't take "no" for an answer and we're willing take on the Establishment everywhere, at the ballots like we did with European Spring, in court alike we did in our lawsuit against the ECB, and on the streets like we did last month to support our Advisory Panel member and transparency champion Julian Assange.
– Because only RADICAL TRANSPARENCY will help us democratise Europe and legitimise Europe's institutions.
Please donate now to make it possible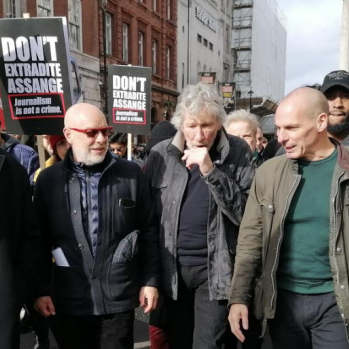 DiEM25: Our Fight for Transparency
Do you believe that citizens deserve to know about these kinds of high-stakes negotiations? Sign our petition to #LetLightIn in our institutions. And if you can, support our work by donating here.